What a large range of bassinets you have!
• Baby Jogger • Bugaboo • Custom nursery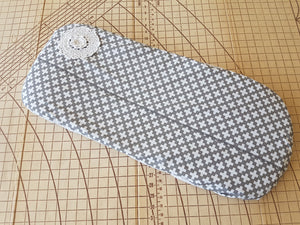 My bassinet range is extensive and I am frequently asked if my sheets and mattress protectors will fit other bassinets. The short answer is; probably not. For prams in particular, the companies can't seem to get a standard mattress size which is part of the reason I began the beast that is now Sarah Anne and Little Lion. So, which one do you choose? Here is a run down of my current range including links to the pram or bassinet for more information.   Bugaboo Cameleon The Bugaboo Cameleon mattress is the same size for all generations of the pram....